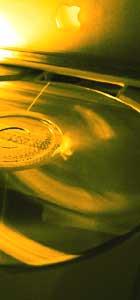 Services

Eveloper provides a variety of technological services from custom internet application design and development to custom Windows solutions. Each solution is unique which is why we take great care to ensure the communication with our clients is conducted in a prompt and professional manner. Through the years we have designed websites and solutions that suit our clients' needs and this is the best way to ensure customer satisfaction.


Remote Systems

Eveloper is a technology development company that works extensively in the areas of Data Management, Data Processing, Database Design, Web Solutions and Programming and Hardware in the areas of High Performance Distributive Systems.

Our programmers do continuing work in Database Design and Data Management for major clients in the fields of shipping and transport. These are large contracts and require expertise in SQL and other supporting languages in order to give the customer the quality product that they demand.

Eveloper has an extensive list of clients who have contracted for sophisticated Web, Desktop and Server Solutions requiring the background, ability and experience that Eveloper has acquired over many years in this field. Many enterprise solutions have been produced as custom product for many companies large and small.

Eveloper has experience in the fields of Monitoring Systems, Remote Sensing and the control of Environmental Equipment. Eveloper developed a variety of applications and methodologies to meet the specifications of the client. Projects developed in order to facilitate certain hardware and firmware for proof of concepts systems and reporting projects as well as database and data management systems.

Eveloper has developed a new and comprehensive system geared to gather, transmit, preserve and managed monitoring data. Our monitor/control system is "smart" with with powerful processing at its core. The Gateway is designed for unattended operation for indefinite periods of time. The Network Connection Module uses proven technologies to move data, in two directions, in an economical fashion independent of client network access.

On the data side, all communication is through secure web gateway using redundant servers and enterprise database architecture and offsite backups to ensure the security and integrity of the client's data. Anytime access of data by the client makes report preparation an easy task. Control of systems will be rolled out on the next version of our control system.

Eveloper is fully staffed by technical people. Our model is a technical model rather than a sales model. We believe that product quality and performance will result in revenue. Our device development engineer has decades of experience in creating devices and systems for Lucent, AT&T and many other mission critical companies. After consulting on design for this project he has become part of the Eveloper Team to ensure the quality and success of our projects.


Custom Web Programming

The requirements for each website are unique, and many require a custom design in either the technical area or graphic nature of the site; we are well equipped to complete the task quickly and efficiently. Allow us with our years of experience developing standard and custom websites and web applications.


Site Maintenance

We offer custom maintenance programs, and each website must be evaluated individually. Most maintenance agreements include at least the following:


Email monitoring.
Newsletter & email list maintenance including incorporating your existing list into your online list.
Shopping cart product updates.
Update text/copy i.e. announcements, articles, etc.
Replace images i.e. pictures & graphics.
Adding/removing pages.
General site submission/re-submission to over 400 search engines.
Individual site submission/re-submission to the major search engines.
Database development
Data Processing
Contact us To get started.


Website and Dedicated Hosting

If you are in the need of website hosting, Contact us today and you'll find we have the solution for all of your hosting needs.