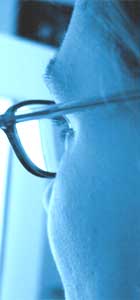 Our Vision

We believe that a well-constructed, professional system is an essential for the success of any organization. Fewer and fewer companies can even operate without a computer and the use of the Internet is still growing at a phenomenal rate, and we believe that most business will be partially if not entirely conducted by means of the Internet.

Our skills showcase a variety of sites including services, manufacturing and retail organizations. We believe that websites can be modest, yet very effective and user-friendly. For most people computers are complicated enough, and even if you're a programmer, you shouldn't need a manual to navigate an application. In our fast-paced society, people grow frustrated quickly. If they are burdened with having to read every intricate detail they usually give up.

We are committed to providing our clients with absolutely the best service possible.